Improved treatments for cancers, blood diseases, asthma and inflammatory bowel diseases are among the goals of Walter and Eliza Hall Institute scientists who have received grants in the latest round of the National Health and Medical Research Council of Australia (NHMRC) funding.
The Institute has received $31.9 million in support of project grants and fellowships across a range of research areas including immunology, infectious diseases, cancer, systems biology, and personalised medicine.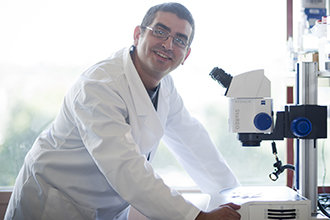 Among the grant recipients, Dr Samir Taoudi received $1 million that will support his team's research into how blood cells are formed.
One of the funded projects will investigate how to make blood stem cells, which are used to treat people whose own blood forming systems have failed. This research will also uncover the differences in blood functions between children and adults, with a goal of informing the tailoring of blood product therapies for children with blood disorders.
Dr Taoudi said the new funding would enable the team to make urgently needed advances in the laboratory-based production of blood.
"This research will directly address the question of how best to treat babies who are born with dangerously low numbers of platelets, the cells that allow their blood to clot," Dr Taoudi said.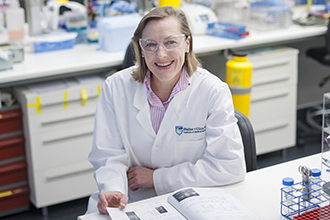 Immunologist Professor Gabrielle Belz has received a $700,000 NHMRC project grant to uncover new molecules that control innate immune cells.
Professor Belz said the funding would make an enormous difference to advaning her research. 
"This funding could help to improve the treatment of immune disorders such as asthma, inflammatory bowel diseases and infections," Professor Belz said. 
Walter and Eliza Hall Institute director Professor Doug Hilton said that he was deeply appreciative of the NHMRC's support of high calibre medical research in Australia.
"It is important that Australia continues to support scientists at all stages of their research careers.
"This will ensure we can make important basic research discoveries as well as translate our work into improvements in disease prevention, diagnosis and treatment," Professor Hilton said.
NHMRC funding received by the Institute for 2016 includes:
$15.6 million for 21 project grants
$5.7 million for eight NHMRC research fellowship grants
$1.8 million for five early-career fellowships, including the NHMRC/RG Menzies Fellowship to support Dr Kevin Man. 
$1.8 million for four career development fellowships
In addition, three Institute research projects have received funding through the Cancer Australia Priority-driven Collaborative Cancer Research Scheme.