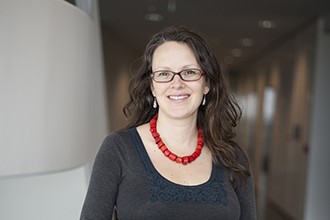 Walter and Eliza Hall Institute researchers investigating cancers, immune disorders and infectious diseases have received more than $27 million in the latest funding round from the National Health and Medical Research Council (NHMRC).
Projects on the immune response to chronic infections, how genes involved in development and cancer are controlled, and discovering agents that target a newly discovered cell death pathway were some of the 46 projects funded at the institute.
Infectious disease expert Dr Marc Pellegrini from the institute's Infection and Immunity division will receive $1.2 million to investigate hepatitis B, an incurable virus that has infected more than two billion people globally and establishes a chronic infection that lasts a lifetime.
Dr Pellegrini said he would investigate how infected cells try to control and eliminate the virus, and the mechanisms that hepatitis B uses to sabotage these responses. "This research could provide insights that will help to develop therapies for hepatitis B, which causes severe liver damage and an increased risk of liver cancer for infected people," he said. "These therapies could also be applicable to HIV and tuberculosis."
Associate Professor Clare Scott from the institute's ACRF Stem Cells and Cancer division will use her grant of $770,000 to improve outcomes for patients with ovarian cancers. She said that the funding would help her to develop ways of predicting which patients will respond well to new therapies.
"PARP inhibitors are an exciting new treatment for women with ovarian cancer that targets abnormalities in DNA repair," Associate Professor Scott said. "However, even though half of aggressive ovarian cancers should respond to this therapy, many don't. Our project will develop a new model for studying human ovarian cancers so that we can identify markers to predict which ovarian cancers will respond best to these exciting new treatments, and help doctors to choose better treatments for those women who won't respond."
Medicinal chemist Dr Guillaume Lessene from the institute's ACRF Chemical Biology division has received more than $600,000 to search for small, drug-like molecules for treating inflammatory diseases, in collaboration with institute researchers Dr James Murphy and Associate Professor John Silke. He said the target would be proteins that are involved in necroptosis, a newly discovered cell death pathway.
"The necroptosis pathway plays a key role in maintaining healthy tissue," Dr Lessene said. "However when that pathway is disrupted, it can increase susceptibility to infection and chronic inflammatory diseases. In this project, we will discover small molecules that have the potential to become new therapies for these inflammatory diseases, and will be invaluable for continuing studies of this key biological pathway."
Dr Marnie Blewitt from the institute's Molecular Medicine division was awarded more than $1.5 million to continue her research on the 'epigenetic' control of genes involved in stem cell development. Cancers frequently develop stem cell-like functions such as the ability to self-renew and 'immortality'.
Dr Blewitt said that epigenetic modifications were changes made to our DNA that acted like punctuation marks in the genome, instructing the cell when to turn genes on and when to switch them off. "We are specifically interested in discovering the genes important for laying down or removing these epigenetic marks," Dr Blewitt said. "With this NHMRC funding, I will identify new genes involved in epigenetic control, particularly in brain stem cells and embryonic stem cells. Understanding the genes that are involved in these processes will help us to discover new targets for therapies that could be pursued to treat cancers as well as in regenerative medicine."
Victoria was again the most successful state in the NHMRC project grant round, receiving 42.3 per cent of the $559.1 million awarded nationally.
Further information:
Liz Williams
Media and Publications Manager
P: +61 3 9345 2928
M: +61 428 034 089
E: williams@wehi.edu.au