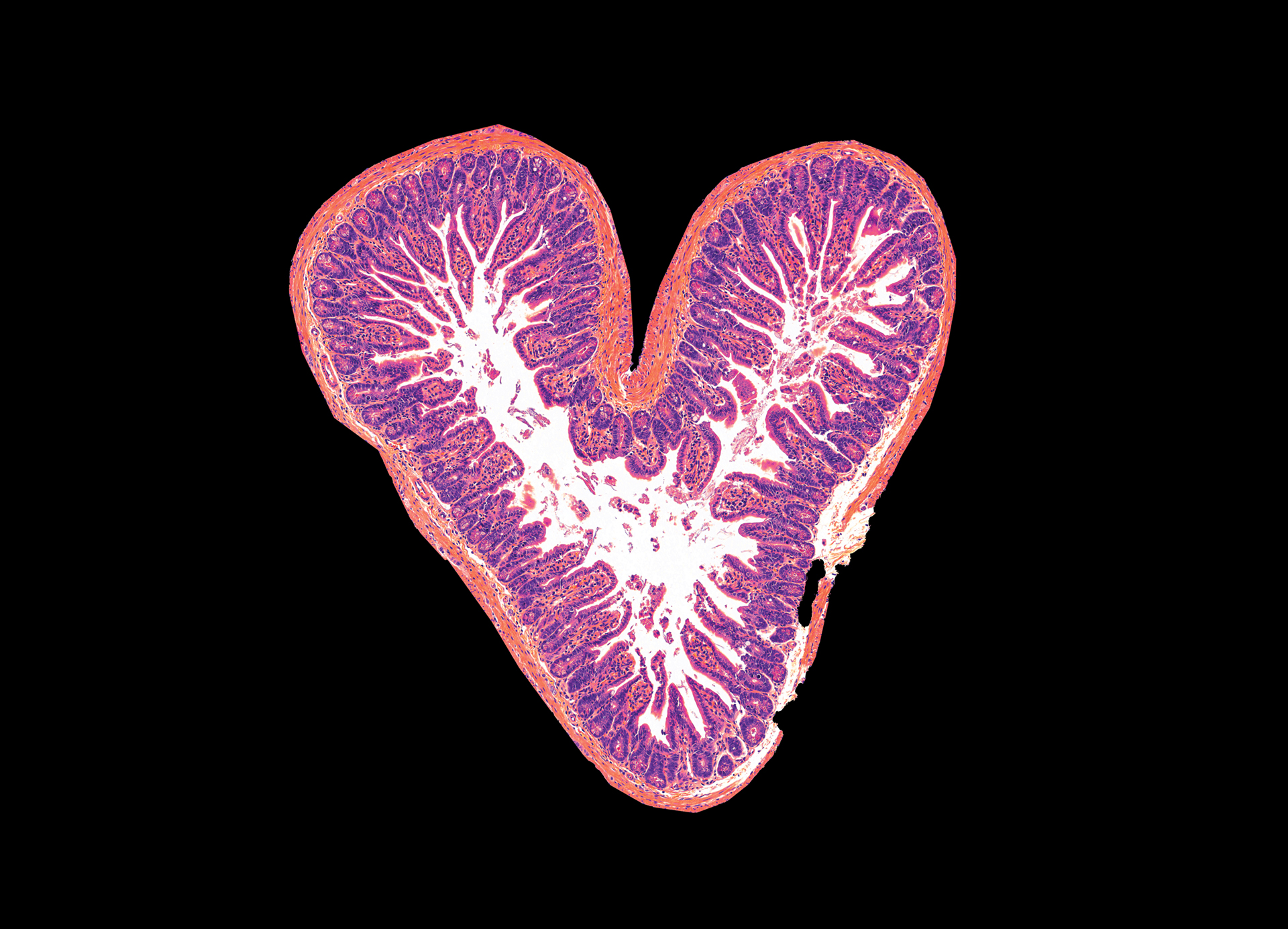 Farzaneh Shojaee
Created | 2023
All looks calm and serene in this section of intestinal wall. But closer examination reveals that a 'storm' has passed through, leaving damaged and dead cells in the finger-like villi that extract essential nutrients from digested food.
Haemophagocytic lymphohistiocytosis (HLH) is a severe and often fatal syndrome in which a viral infection or other illness triggers the immune system to become overactive and attack healthy cells.
A key part of the syndrome is the uncontrolled release of a "storm" of cytokines – small proteins that carry signals between immune cells – leading to excessive immune activation, inflammation and damage to vital organs.
PhD student Farzaneh is investigating pathways responsible for inflammation and cell death in HLH, with the aim of identifying potential new treatments.
FIRST PLACE | STILL IMAGE CATEGORY