Four research projects have been awarded generous Australian Government subsidies to fast-track their discoveries into new medicines using the National Drug Discovery Centre (NDDC).
The centre provides researchers in Australia with access to the latest in advanced robotic high-throughput screening to enable patients to potentially benefit from novel treatments sooner.
The four new projects will focus on finding new treatments for a range of diseases including acute myeloid leukaemia, cancers and lung disease. The subsidies cover 90 per cent of the cost of using the NDDC, reducing the cost of a traditional screening campaign – normally upwards of $300,000 – to around $30,000 – $45,000.
At a glance
Four new research projects have been announced as beneficiaries of Australian Government subsidies to access the National Drug Discovery Centre, an important step towards the development of new medicines.
The projects will use the centre's advanced robotic high-throughput screening technologies to improve treatments for a range of diseases including acute myeloid leukaemia, cancers and lung diseases.
New therapies for patient treatment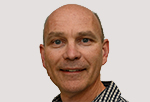 Associate Professor Dan Peet from The University of Adelaide is investigating a therapeutic target with the potential to treat multiple illnesses including cancer, stroke and heart and metabolic diseases. He has devised an experimental method that will be miniaturised and used to identify new inhibitors of an enzyme known as FIH.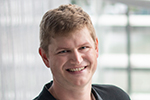 Associate Professor Ethan Goddard-Borger from WEHI is working to develop new mucus-thinning drugs. These drugs will help patients with cystic fibrosis and other lung diseases, including chronic obstructive pulmonary disease and idiopathic pulmonary fibrosis.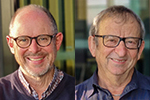 Professors Tom Gonda and Richard D'Andrea (both pictured) from the University of South Australia are exploring safe, novel and effective ways to treat acute myeloid leukaemia (AML). Their NDDC screen aims to identify compounds that block an interaction between two master regulatory proteins that is essential for the development of AML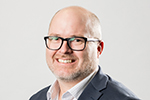 Certain diseases can trick the body into destroying natural life-saving proteins that would otherwise be able to help the patient recover. Dr Ueli Nachbur (pictured) and Professor David Komander, from the Ubiquitin Signalling Division at WEHI, and Accrue Therapeutics, a Melbourne-based research company led by CEO Dr Mara Macdonald, will work with the NDDC to find a new class of drugs that stop the destruction of health-benefiting proteins by targeting the body's 'ubiquitin system'. Drugs like this could be used to treat a whole range of diseases.
Subsidised project selection
All subsidy applications are reviewed and selected by a National Steering Committee – an independent panel of drug discovery experts from around Australia.
We are grateful for the contribution that these experts make to help ensure that the most promising Australian research projects receive the support they need to begin translating their biological discoveries into new medicines to treat disease.
Find out more
If you are considering making an application for a subsidised screen, or if you simply want more information about what the NDDC offers, we encourage you to discuss your project with us prior to submission. Contact the NDDC