Dr Nick Huntington is the 2016 recipient of the Institute's Burnet Prize, an award that recognises early career scientists for their pioneering research.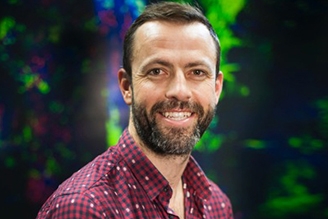 Dr Huntington received the award for his recent discoveries in innate immunity and immunotherapy.
A laboratory head in the Institute's Molecular Immunology division, Dr Huntington is an international expert on natural killer (NK) cells, a crucial part of the innate immune system, the body's early line of defence against infections and cancer.
NK cells have the ability to spontaneously detect and remove mutated or unhealthy cells from the body. Dr Huntington's recent research has focused on understanding how NK cells fight cancer, with the aim of harnessing NK cells to specifically detect and more efficiently destroy this disease.
Recent studies led by Dr Huntington have provided new insights into how to harness NK cells to fight cancer, including the discovery of proteins that switch on and switch off NK cells' anti-tumour responses. These discoveries have helped to reveal a number of drug targets that may ultimately help patients to fight cancer with their own immune system.
Dr Huntington has also initiated an international multidisciplinary 'drug discovery' program aiming to develop drugs and therapeutics that 'supercharge' the function of NK cells and prevent tumours from directly suppressing these cells through multiple pathways.
Institute director Professor Doug Hilton said Dr Huntington was making a significant contribution to novel approaches to treating cancer, a leading cause of death in Australia.
"Nick has made major advances in understanding how natural killer cells operate through studies that illuminating new drug targets and the development of cancer treatments in immunotherapy," Professor Hilton said.
Dr Nick Huntington said receiving the Burnet Prize was a huge honour and also a big responsibility.
"Previous winners of the Burnet Prize, such as Professor Hilton, have gone on to play key roles in shaping Australian medical research.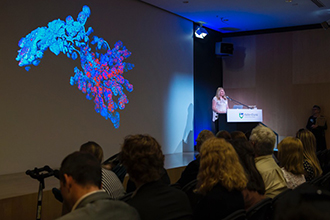 "I look forward to furthering my contribution to the Institute's applied research, drug development and translation potential," Dr Huntington said
 "It means a lot to be recognised for my body of research, which really is a massive team effort involving other Institute divisions such as structural biology, inflammation and chemical biology," Dr Huntington said.
"Our combined success is a perfect example of the strength of the Institute's spirit of collaboration," he said.
The Burnet Prize is awarded annually at the Institute's Celebrating Discovery event, an evening where Institute staff, students and supporters come together to acknowledge the innovation and achievements of the past year.
The Burnet Prize was established in 1987 through a bequest of former director Sir Frank Macfarlane Burnet. Dr Huntington will receive $2,000 and an engraved bronze plaque designed and crafted by Melbourne sculptor Michael Meszaros.
For media and Institute research enquiries:
Arunee Wilson
Media and Publications Advisor
P: +61 3 9345 2719
M: +61 475 751 811
E: wilson.a@wehi.edu.au