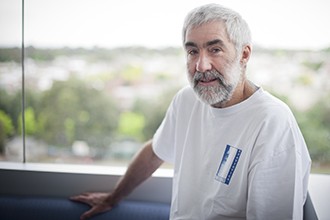 Five researchers from Melbourne's Walter and Eliza Hall Institute of Medical Research were recognised for their contributions at the Australian Museum's Eureka Prizes ceremony in Sydney last night.
Bioinformatician Professor Terry Speed was awarded the Eureka Prize for Leadership in Science, while immunologists Professor Phil Hodgkin, Professor Stephen Nutt, Associate Professor Lynn Corcoran and Professor David Tarlinton received the Eureka Prize for Scientific Research.
Professor Terry Speed established the institute's Bioinformatics division, applying statistical tools to the analysis of biological data. Professor Speed's work has been applied to a variety of biological studies, from analysing the genes involved in cancer growth to measuring genetic diversity in malaria parasites.
Australian Museum director Ms Kim McKay said Professor Speed is not only one of the world's leading statisticians, he is also an outstanding leader. "He devotes tremendous effort to the people he works with," Ms McKay said. "He has supervised over 60 postgraduate students and mentored dozens of other researchers, many of whom have gone on to important positions within the academic and scientific community."
The institute's 'B cell team' of Professor Phil Hodgkin, Professor Stephen Nutt, Associate Professor Lynn Corcoran and Professor David Tarlinton have made many discoveries over the past decade about how immune B cells develop, mature and persist in the body for long periods of time. Their work has revealed how B cells create the antibodies that target specific infections and diseases, assisting research into improved vaccines and treatments for immune disorders.
Ms Mackay said the B cell team's collaborative method lead to remarkable results. "The team took a unique approach to solve this problem, and have finally revealed how the different immune cells are made," she said. "This is a step-increase in our understanding that will aid the global effort to develop immune deficiency treatments and vaccines."
Institute director Professor Doug Hilton said he was proud to see the five researchers recognised for their contributions. "Terry is an outstanding researcher and an incredible mentor and role-model," he said. "He is among the most cited Australian scientists in the fields of mathematics, molecular biology and biochemistry, and his leadership in growing bioinformatics as a discipline will be his legacy."
"Phil, Stephen, Lynn and David came together to share their different research techniques with a common goal of understanding B cells. Their hard work over many years revealed how these crucial cells mature into unique plasma cells that help protect our bodies from specific infections. Their discoveries will assist scientists studying our immune system's response to infection and disease for many years to come."
The Eureka Prizes are presented annually by the Australian Museum and recognise outstanding leadership, research, communication and education.