Cancer researcher Dr Gemma Kelly and cell death researcher Associate Professor James Murphy are joint winners of the 2017 Burnet Prize.
The prize is the Institute's top science honour, awarded annually to early-career researchers who have produced influential research.
At a glance
Two Institute researchers won the 2017 Burnet Prize, the Institute's top science award.
Dr Gemma Kelly's research into a protein that promotes survival of cancer cells is being used to develop new anti-cancer therapies.
Associate Professor James Murphy has identified a key controller of cell death that could lead to new treatments for immune disorders.
Instrumental cancer research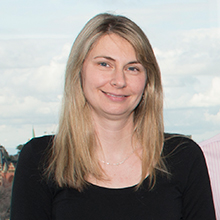 Dr Kelly won the Burnet Prize for her role in an important cancer discovery that she is now helping to translate into new treatments for patients with leukaemia, as well as other cancers.
Her research revealed the critical role of pro-survival protein MCL-1 in the survival of blood cancer cells. The research pinpointed the MCL-1 protein as a key 'target' for cancer therapies and was instrumental in the establishment of a collaboration between the Institute and French pharmaceutical company Servier to characterise an MCL-1 inhibitor.
MCL-1 is essential for the sustained growth of a number of diverse cancers, particularly acute myeloid leukaemia, aggressive B cell lymphomas and multiple myeloma. The MCL-1 inhibitor holds promise for treating these blood cancers, as well as solid cancers, such as melanoma and cancers of the lung and breast.
Cell death 'switch' signals new treatments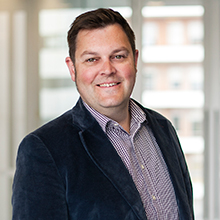 Associate Professor Murphy won the prize for discovering the crucial function a protein called MLKL plays in driving a type of inflammatory cell death called necroptosis.
Necroptosis is a harmful form of cell death that has been implicated in an array of diseases, particularly serious inflammatory conditions and cancers. Associate Professor Murphy has spent 10 years focusing on the proteins involved in the complex signalling and control of necroptotic cell death and is recognised as an international leader in the field.
He is currently working to translate this research; discovering drugs that target necroptosis signalling proteins, with the potential for treating a range of diseases involving necroptosis, including stroke, neurodegenerative diseases and cancer.
Director congratulates pioneers
The Burnet Prize was established in 1987 through a bequest of Sir Frank Macfarlane Burnet.
Institute director Professor Doug Hilton said he was honoured to present the Burnet Prize to Dr Kelly and Associate Professor Murphy.
"Both Gemma and James have produced impressive and influential research in their respective fields. They have shown great leadership in propelling the clinical translation of their discoveries," Professor Hilton said.
The joint winners were announced at the Institute's Celebrating Discovery event, which brings together the Institute's board, staff, students, alumni and supporters.
More information
Media enquiries
M: 0475 751 811
E: communityrelations@wehi.edu.au