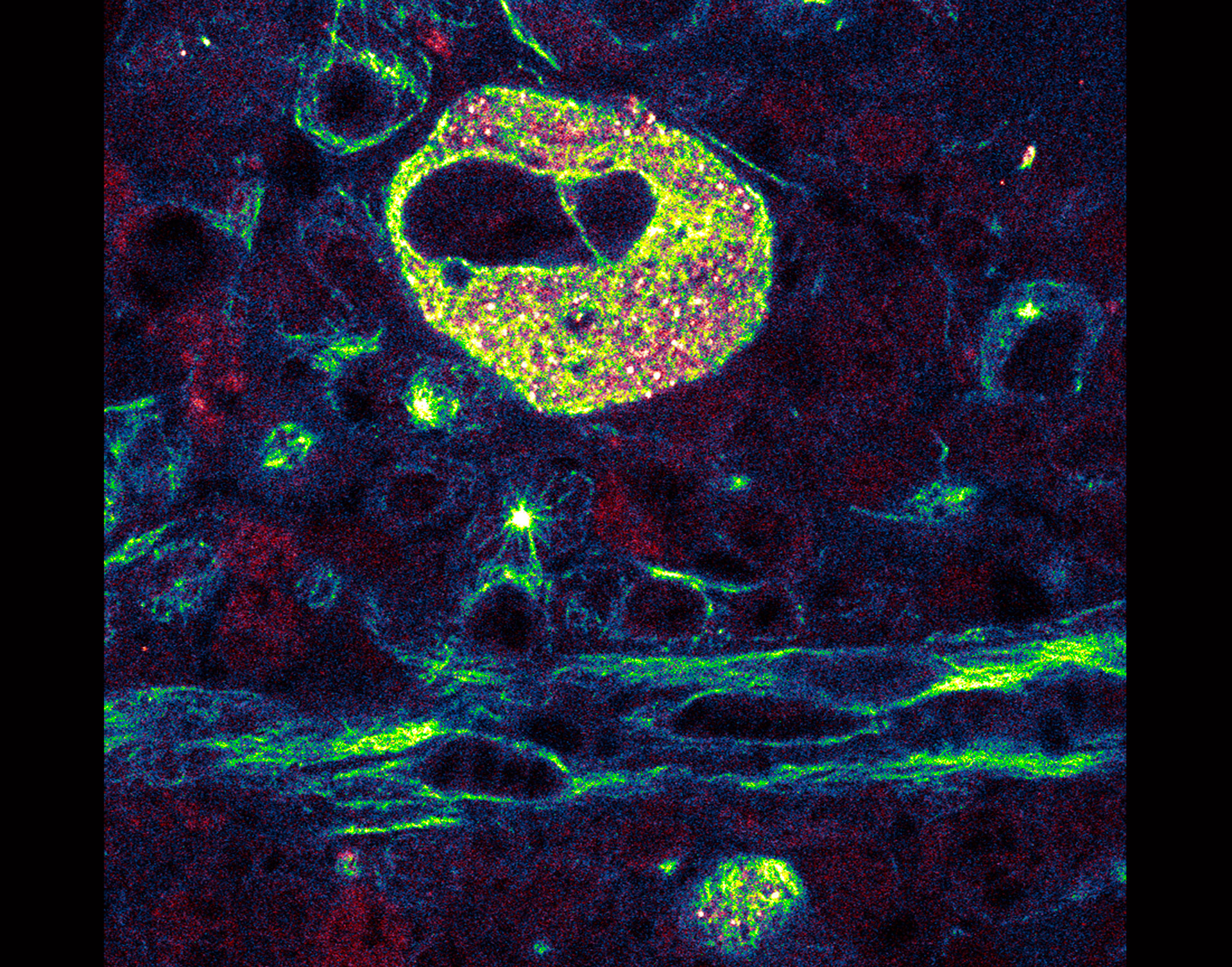 Tishya Indran
Created | 2023
Platelets are small cell fragments in the bloodstream that play a crucial role in clotting by sticking together to form clumps at a site of damage and releasing chemicals that trigger blood coagulation.
PhD student Tishya is studying how platelets are produced from megakaryocytes, large cells that reside mainly in bone marrow. Her image shows a moon-like megakaryocyte and other important elements, including blood vessels, in the 'night sky' of the bone marrow niche or microenvironment.
Research into the mechanisms that control platelet formation from megakaryocytes is shedding further light on a range of disorders that lead to high or low platelet counts and providing new insights into their treatment.