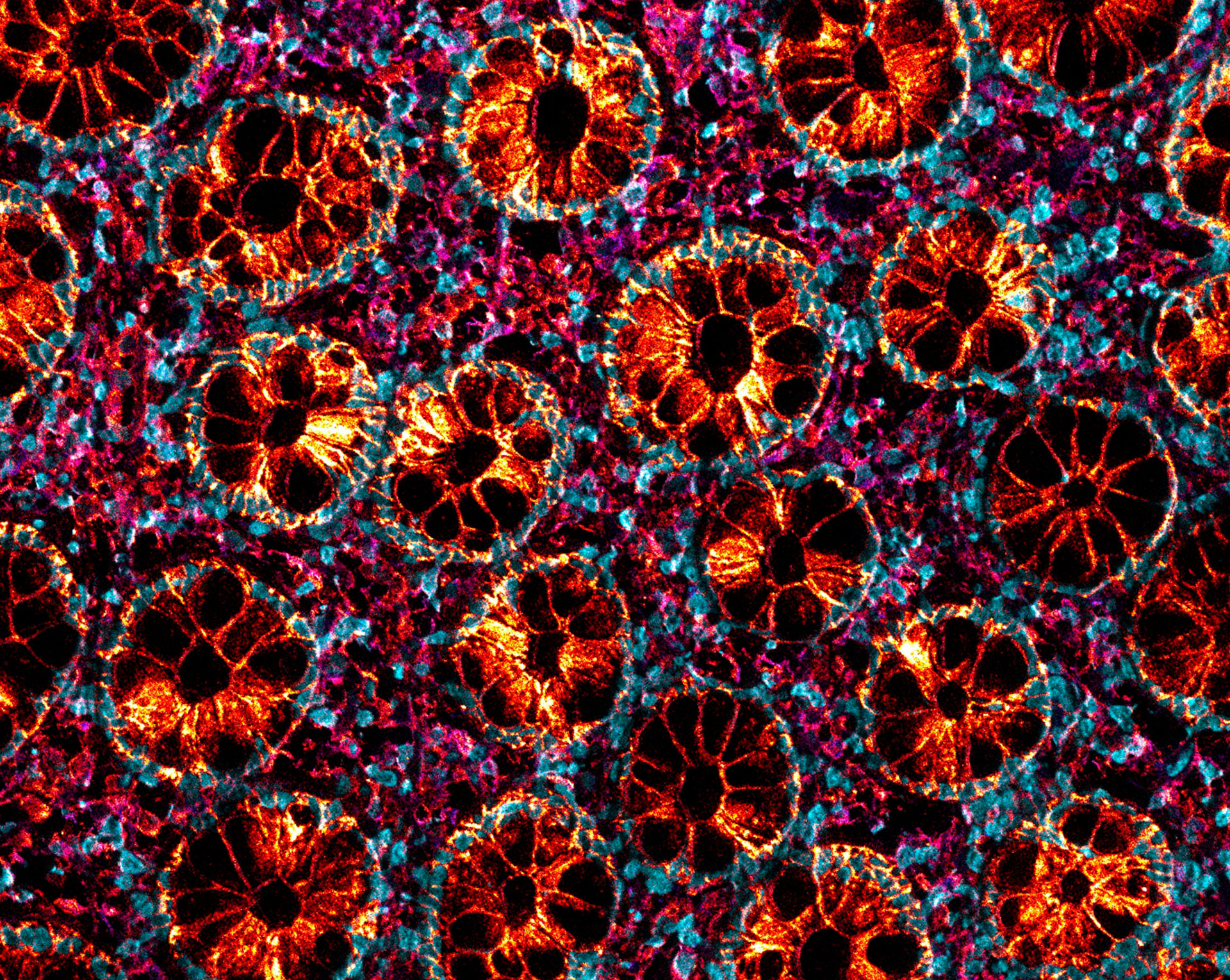 Claire Marceaux and Aysha Al-Ani 
Created | 2023
The colon is a highly capable and complex organ. Up to 1.5 metres in length but with a wall only 3 millimetres thick, the colon has its own nervous system and sustains an important population of microorganisms while maintaining a barrier to the external world.
This fiery image shows the intricate structure and beauty of the wall of a healthy colon, with small glandular structures (crypts) lined with specialised epithelial cells that play an important role in maintaining its function.
Using advanced imaging techniques, researchers Claire and Aysha hope to better understand how disturbances in this delicate environment can cause inflammation and disease, and to gain new insights into treatments for these conditions.
THIRD PLACE | STILL IMAGE CATEGORY