The Walter and Eliza Hall Institute's popular Art of Science exhibition has opened at Melbourne's Federation Square for its fifth year.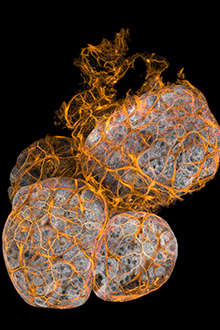 The free exhibition showcases 20 still and moving images captured by Walter and Eliza Hall Institute scientists in the course of their research into cancer, infection and immunity and healthy development and ageing.
The artworks provide visitors with a 'backstage pass' into the microscopic world of medical research.
Visitors will experience a rare opportunity to observe intestinal cells devouring themselves; the remarkable changes that occur in breast tissue after menopause; neurons forming vital connections for the brain to function; and a parasite-infected human cell moments before bursting to spread infection.
At a glance
Art of Science gives visitors a 'back-stage pass' into the laboratory. Visitors will be amazed at the exciting research being done in Melbourne.
The unique still and moving images on display offer a rare opportunity to access imagery usually only seen by researchers with access to the most advanced microscopes.
Talented Institute researchers will be at the exhibition to shed light on anything that you've always wondered about biomedical research.
Healthy competition
Institute director Professor Doug Hilton said the Art of Science exhibition demonstrated how advances in imaging technology were enabling researchers to progress medical discovery.
"Rapid advances in imaging technologies and techniques are helping researchers to visualise intricate biological processes. These incredible insights are enhancing our understanding of how health is maintained, and also how diseases strike and spread," Professor Hilton said.
The exhibition features finalists and winners from the Institute's annual Art of Science competition. The competition is an Institute tradition that has been running for more than two decades. This year, science communicator and ABC presenter Nate Byrne toured the Institute and judged the entries.
Visitors to the exhibition are invited to vote for their favourite in the People's Choice Awards, with all voters going in the running to win a framed print of their favourite work.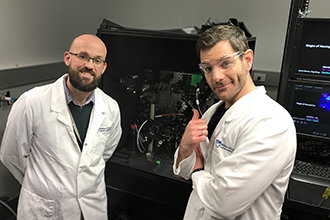 Cutting-edge technology
Many of the works in the exhibition are from research collaborations within the Institute's world-class Centre for Dynamic Imaging. The centre houses more than 16 highly-specialised microscopes, including five confocal microscopes and Australia's only custom-built lattice light sheet microscope.
Confocal technology can scan images at multiple depths, allowing researchers to create high resolution, 3D cellular imagery from a single cell to a whole organ. Light sheet microscopy is used to image 'live' cells because it is incredibly gentle on biological samples. In the past, light used for imaging could be damaging to samples. Now, with technology such as the lattice light sheet, scientists can successfully capture 'live action' images and movies of their research in stunning detail.
Institute volunteers will be at the exhibition daily to answer questions and share stories of exploration and discovery. These dedicated and talented researchers are the reason the Institute is a top-ranked Australian medical research institute (Nature Index, 2019).
Congratulations to Art of Science 2019 winners
Art of Science still image category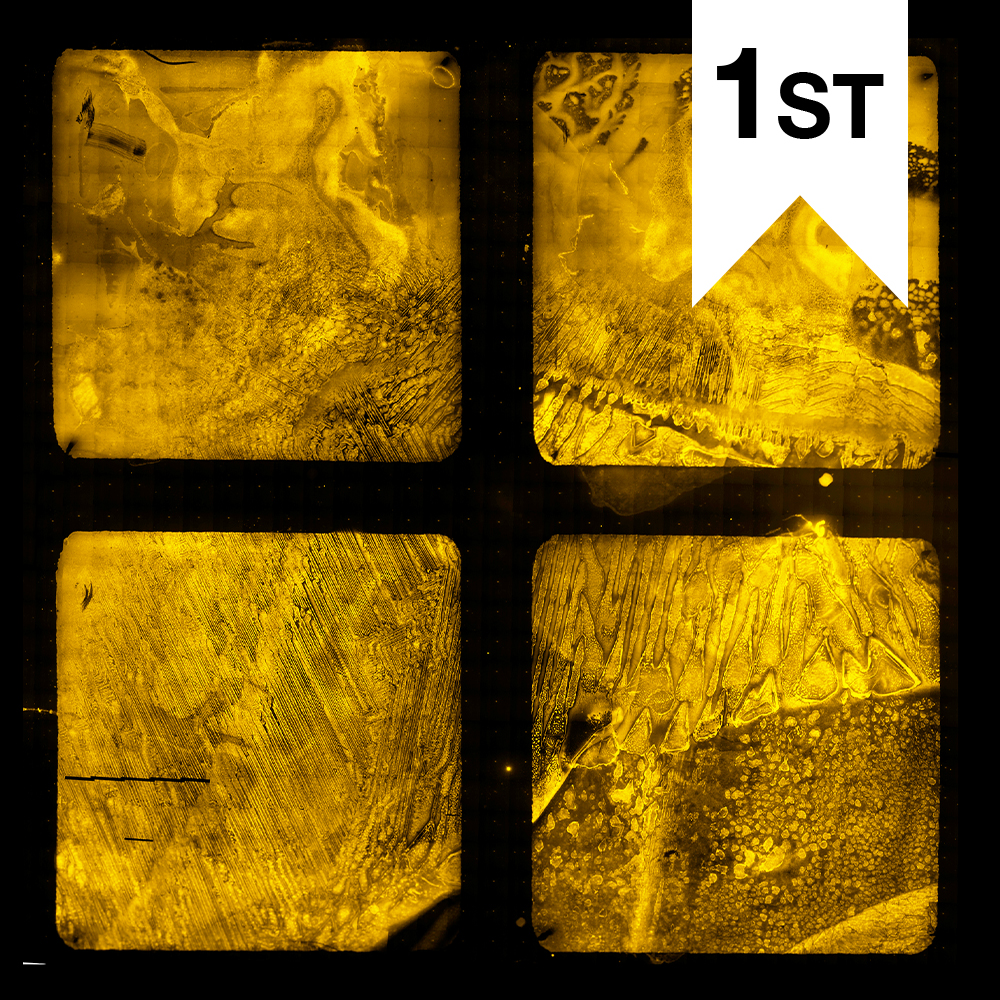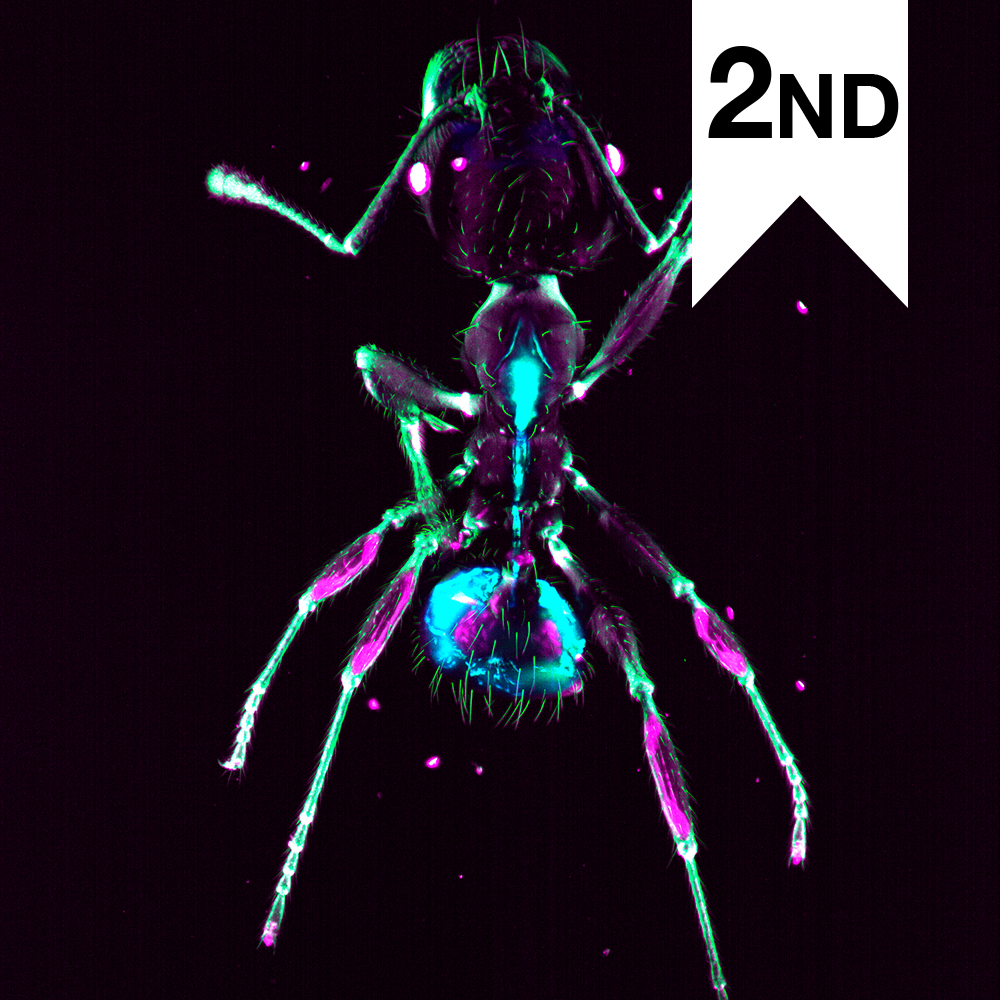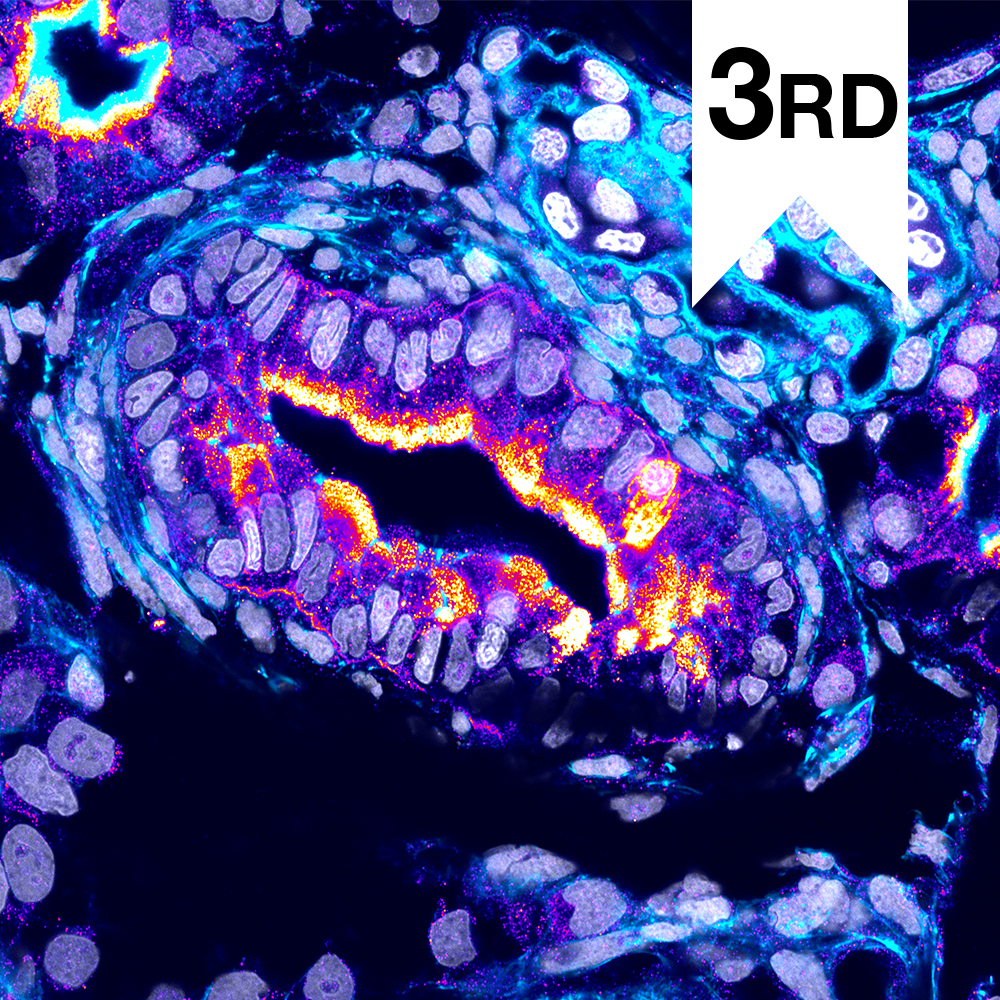 Art of Science moving image category
Winner: Cellular Furnace by Sophia Davidson
2nd place: Now You See Me, Now You Don't by Ronnie Low
3rd place: Journey Through the Mammary Duct by Caleb Dawson and Anne Rios
The public also get to have their say. Visitors to the exhibition are invited to vote for their favourite image in the ever popular People's Choice Awards for the chance to win a framed print of their choice.
See you there
Art of Science
13 – 22 September 2019, 10am–6pm
The Atrium at Federation Square, Melbourne
Entry is free
Institute staff and scientists will be in The Atrium at Federation Square between 10am-6pm throughout the exhibition period, to show visitors around and answer questions.
Media enquiries
M: +61 475 751 811
E: communityrelations@wehi.edu.au