Parkinson's disease movement symptoms are caused by the progressive death of dopamine-producing neurons. However, how and why these particular neurons die in Parkinson's is unclear. Our research aims to answer these questions to enable targeted cell death inhibition as an avenue for drugs that can stop or slow neurodegeneration.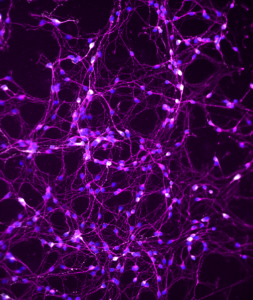 People: Marlene Schmidt (PhD), Alex Yeung (PhD), Kaiming Li (PhD).
Collaborators: Guillaume Lessene, Mark van Delft.
My lab utilises novel cell biology and biochemical approaches to interrogate how apoptosis is controlled so that we might better target the process to treat disease. We have identified several novel putative regulators of apoptosis. This project will characterise the role of these proteins in regulating cell death and also investigate their potential role in cancer development.
The project will involve diverse approaches including cell culture, mutagenesis, protein chemistry, mass spectrometry and high-resolution microscopy.