WEHI's new advertising campaign shines a spotlight on amazing people – our scientists, our supporters and those whose lives we change through our research and discovery.
Launching today, the campaign showcases the impact of WEHI's commitment to collaboration and long-term discovery.
A suite of videos under the theme of "Say Hi to WEHI" features a diverse range of WEHI researchers, donors, patients and carers sharing their stories.
From the pioneers behind life-saving breakthroughs in cancer treatment to the talented young scientists standing on the shoulders of our research giants – their inspiring stories show how WEHI brings together the brightest minds to collaborate, innovate and shine a light on some of our biggest health challenges.
In their conversation, researchers Associate Professor Misty Jenkins and Associate Professor Shalin Naik imagine the possibilities if we invested in our scientists in the same way that we nurture, support and invest in our greatest sporting heroes.
"You may not be able to watch scientists on television … but what you're going to get out of it in five, 10, 20 years from now is a whole raft of things that are going to change the way you live," Associate Professor Naik says.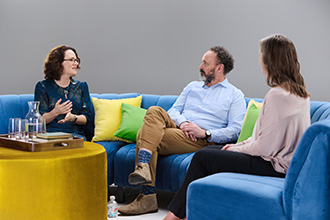 "If we could treat our scientists, and especially our younger scientists, like the sports stars they deserve to be and fund them appropriately there is no limit to what Australian science can do."
Collaboration and commitment
WEHI has more than 1300 staff and students making fundamental discoveries to advance treatments for cancer, infectious and immune diseases, developmental disorders and age-related conditions, helping people live healthier for longer.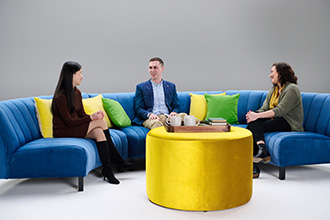 Director Professor Doug Hilton AO said accelerating the impact of medical research required deep collaboration and commitment.
"What we achieve at WEHI is always a collaborative effort – within our labs, with other research institutes and universities, hospitals and industry, and with the support of long-term partnerships with donors, consumers and government," Professor Hilton said.
"Through this campaign, we are inviting the community to meet our researchers and hear their exciting, surprising and moving stories.
"We want more people to know about the impact of our work at WEHI – the fundamental discoveries we are making and the new treatments and therapies we are developing – and how we are aiming to make a difference in people's lives.

"We want to continue attracting the world's brightest minds to WEHI, because we know that we are better and brighter when we work together.
"This is the core of who we are and it's how we will continue to build on our great heritage and work collaboratively – with a sense of urgency – to tackle the biggest health challenges facing our community into the future."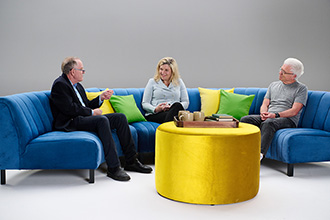 The 2022 campaign follows the launch of the new WEHI brand in 2020, with a refreshed image and name that better reflected the dynamic medical research that the Institute is renowned for.
Over more than 100 years, WEHI's history of achievement ranges from discoveries in polio and influenza that informed the development of vaccines, to discoveries about cell death that led to new anti-cancer drugs.