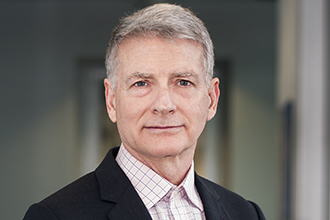 A rare opportunity for a personal update on news and activities at the Walter and Eliza Hall Institute is available for New York City-based alumni.
Alumnus, Institute committee member and Institute Ambassador Associate Professor Paul Cooper is taking his sabbatical in New York and would be delighted to meet with contacts old and new.
Associate Professor Cooper began his career in medical research with a Bachelor of Science in Clinical Immunology at the Walter and Eliza Hall Institute in 1979, before undertaking a PhD in Biochemistry in the laboratory of Professor Don Metcalf. Associate Professor Cooper also had an early interest in bioinformatics.
Since then, his career has spanned medical research, IT, organisational change and leadership. He has been engaged for executive and board-level workshop facilitation, risk and root cause analysis, digital marketing and digital innovation strategy formulation, program and project health checks. A long-term advocate of digital for the benefit of clients, he started using social media such as LinkedIn in its very early days, and remains an advocate of social for business.
Recently, Associate Professor Cooper joined Deakin University's Faculty of Health and its research affiliate Epworth HealthCare. He is delighted to be returning to research, this time in health informatics.
Associate Professor Paul Cooper (alumnus 1979-1983) will be in New York City until the end of 2016. To take advantage of this opportunity please contact Erika Cretney to arrange a time.