In 1966, Professor Miller returned to Australia, having been invited by the Walter and Eliza Hall Institute's director, Sir Gustav Nossal, to be head of the institute's Experimental Pathology Unit.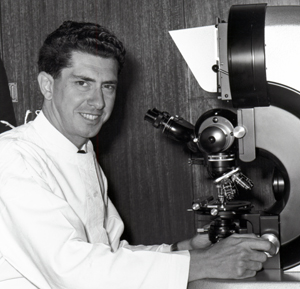 Building on his earlier discovery, Professor Miller, with Dr Graham Mitchell, set out to prove that the thymus produces immune cells (T cells) that are essential for the immune response.
"What we discovered was that there are in fact two types of white blood cells: T cells, which are produced in the thymus, and B cells which are produced in the bone marrow. Furthermore, we discovered that B cells are the cells that produce antibodies, and that T cells actually interact with the B cells to help them produce antibodies," Professor Miller said.